Slide 1
Ajay Kapur defines himself as a "Musical Scientist." The "Scientist" in him organizes experiments on how computer programming, electrical engineering, and digital signal processing can be used in artistic practices. The "Musician" in him gathers all the current technology from his laboratory into modules that can be used in the concert hall, writing modern music while blending traditional techniques. A large body of his work is centered around how humans and machines can interact symbiotically to create new forms of artistic expression. More specifically, Ajay's research revolves around one question: "How do you make a computer improvise with a human?" Using the rules set forth by Indian Classical music, he has been driven to build new interfaces for musical expression by using microcomputing, sensor technology, and artificial intelligence, while designing and building programmable mechatronic musical instruments. He now leads a team of artists and engineers exploring the intersection of music, composition, storytelling, science, and technology in the KarmetiK Machine Orchestra.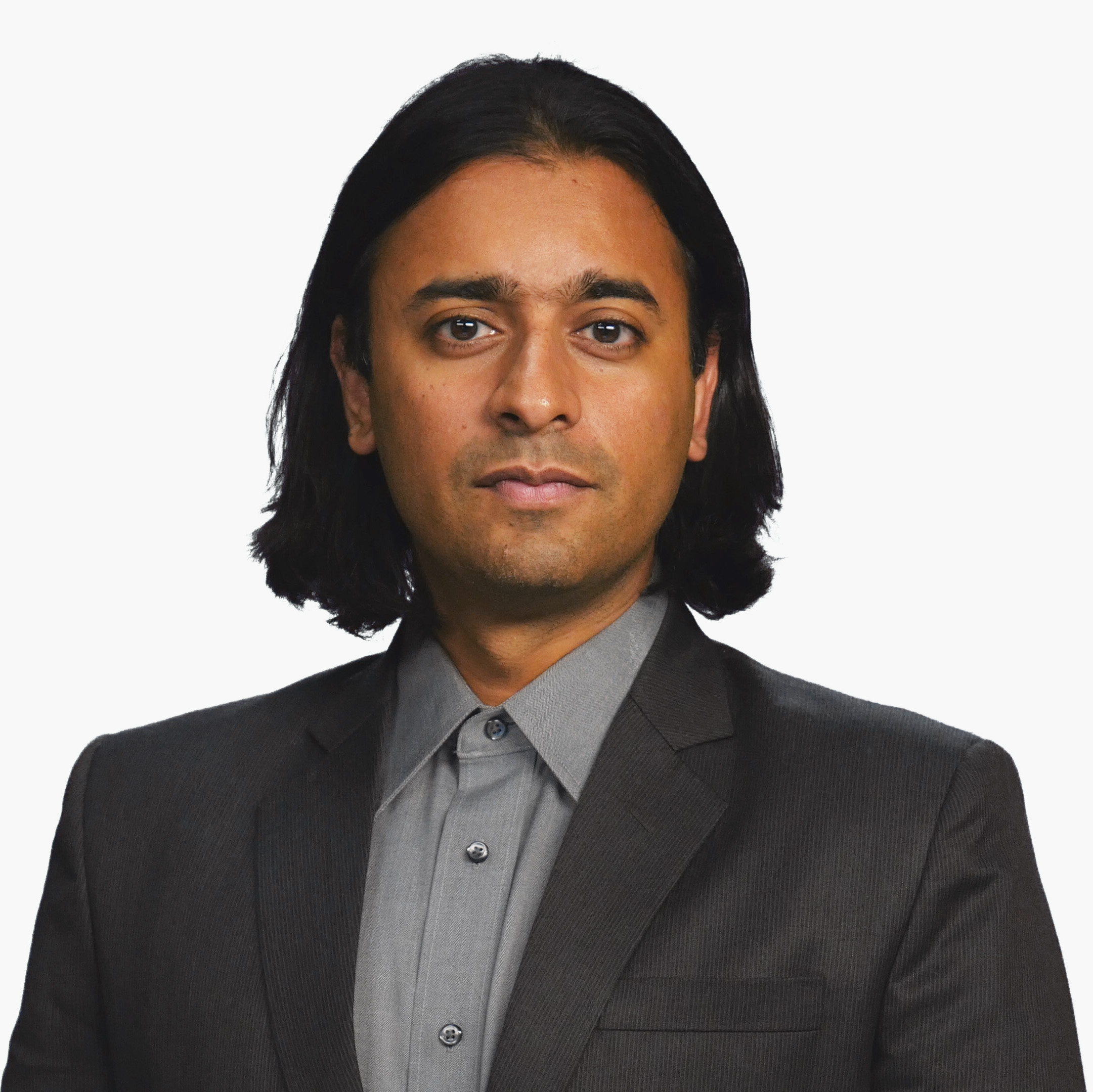 Slide 1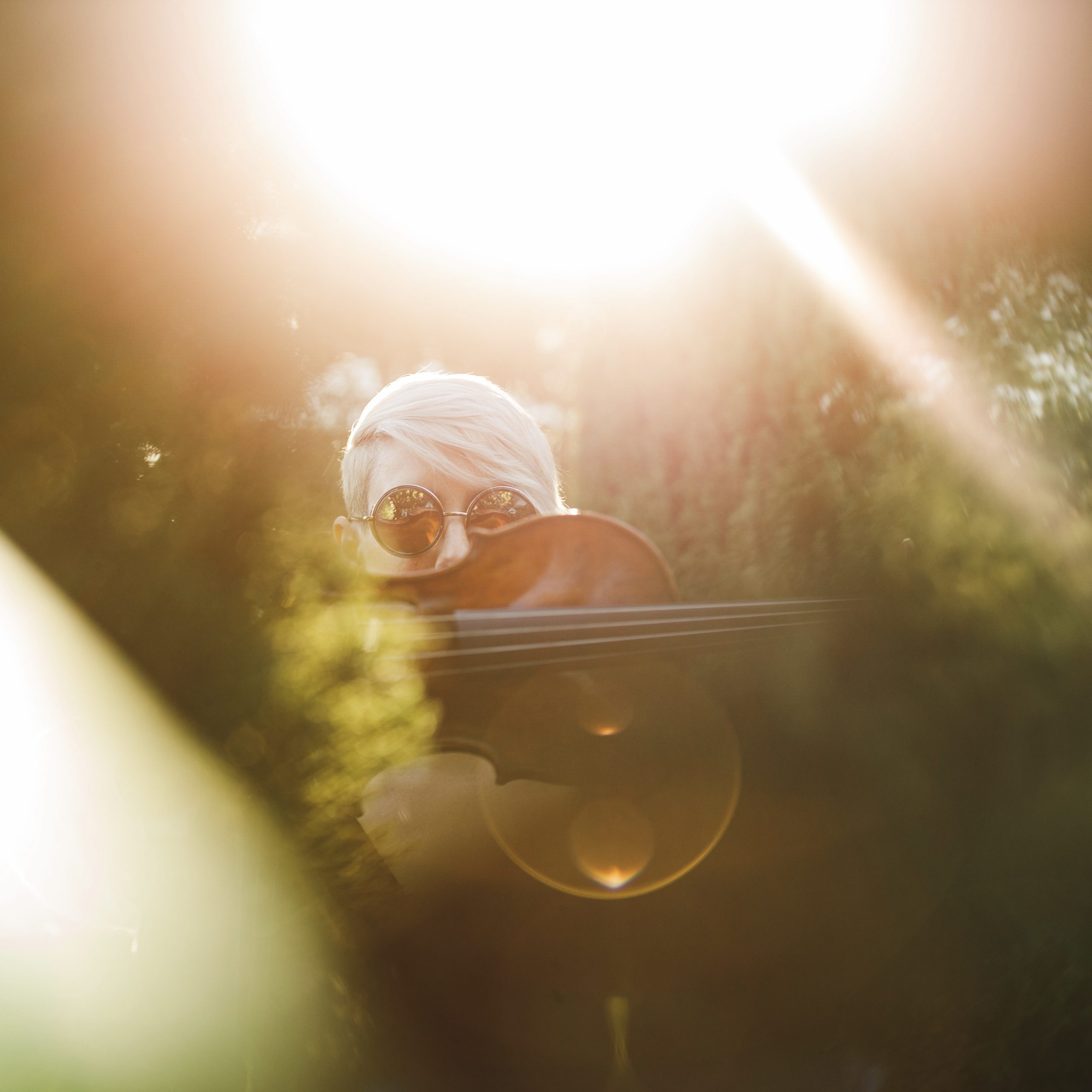 Madeline Falcone (they/them) is a violinist, violist, educator, and producer interested in the cultivation of collaborative artistic community and the performance of all kinds of music. As a producer, Madeline has been part of the CalArts Expo team since 2014. Recent collaborations include work with Charles Gaines; San Francisco MoMA; Carmina Escobar; The University of Pennsylvania's Alice Paul Center for Research on Gender, Sexuality & Women; Micaela Tobin; REDCAT; The University of Chicago's Gray Center for Art & Inquiry; Ron Athey; The Broad Museum; Peter Sellars; the Ojai Music Festival; and the Greater New Orleans Youth Orchestras. As a performer, Madeline co-directs the Los Angeles-based Isaura String Quartet, and has performed and recorded with artists including The Eagles, Trans-Siberian Orchestra, The Temptations, All-American Rejects, Angel Olsen, Jóhann Jóhannsson, and Deltron 3030. Madeline is faculty at CalArts in Music Technology and Digital Arts. Photo by Sam Hurd Photography.
Slide 1
School of Film/Video; Film and Video, BFA3

Anastasia is a Ukrainian filmmaker currently majoring in Film/Video at Calarts with a minor in Integrated Media. Her work mostly centers around experiential and documentary styles with a strong lean into the themes of family, personal happiness and exploration of different stylistic techniques. She loves organizing anything and everything and is very glad to be helping with the Calarts Expo this year.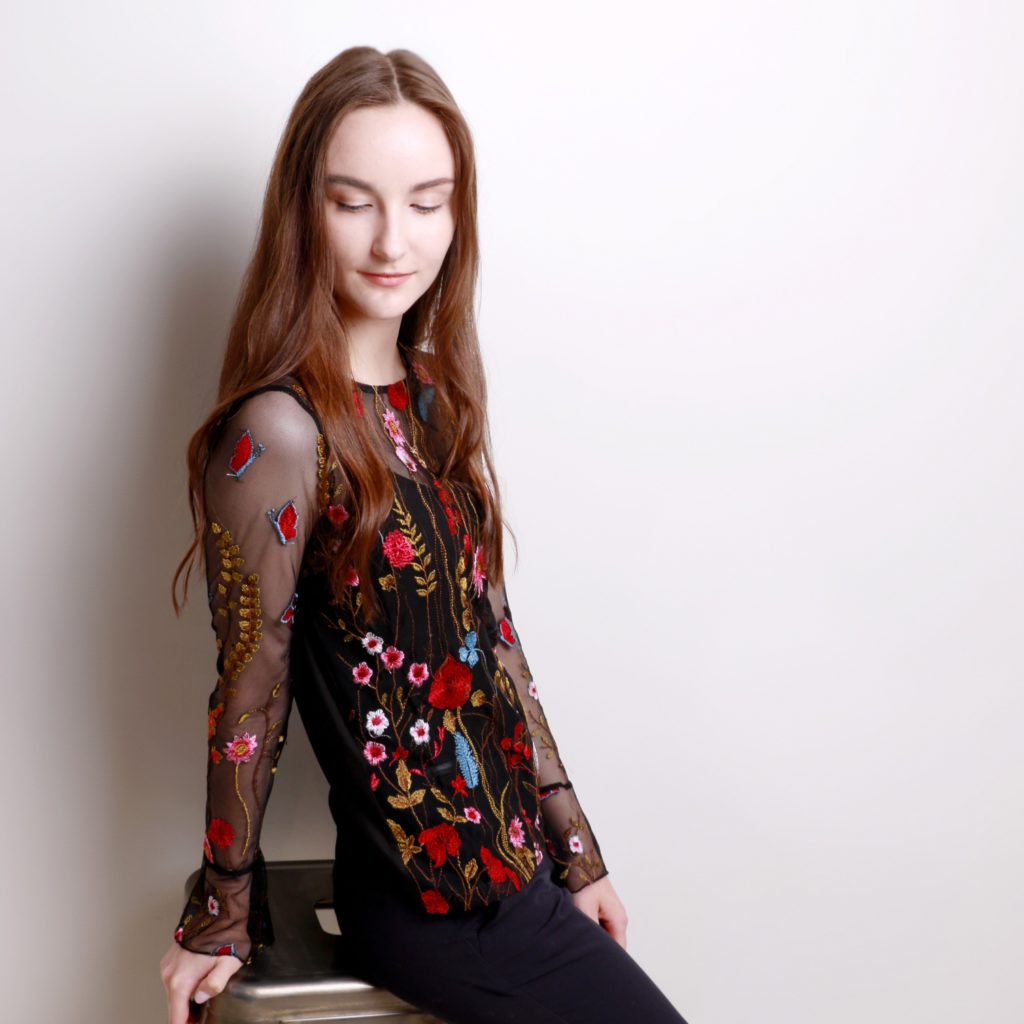 Slide 1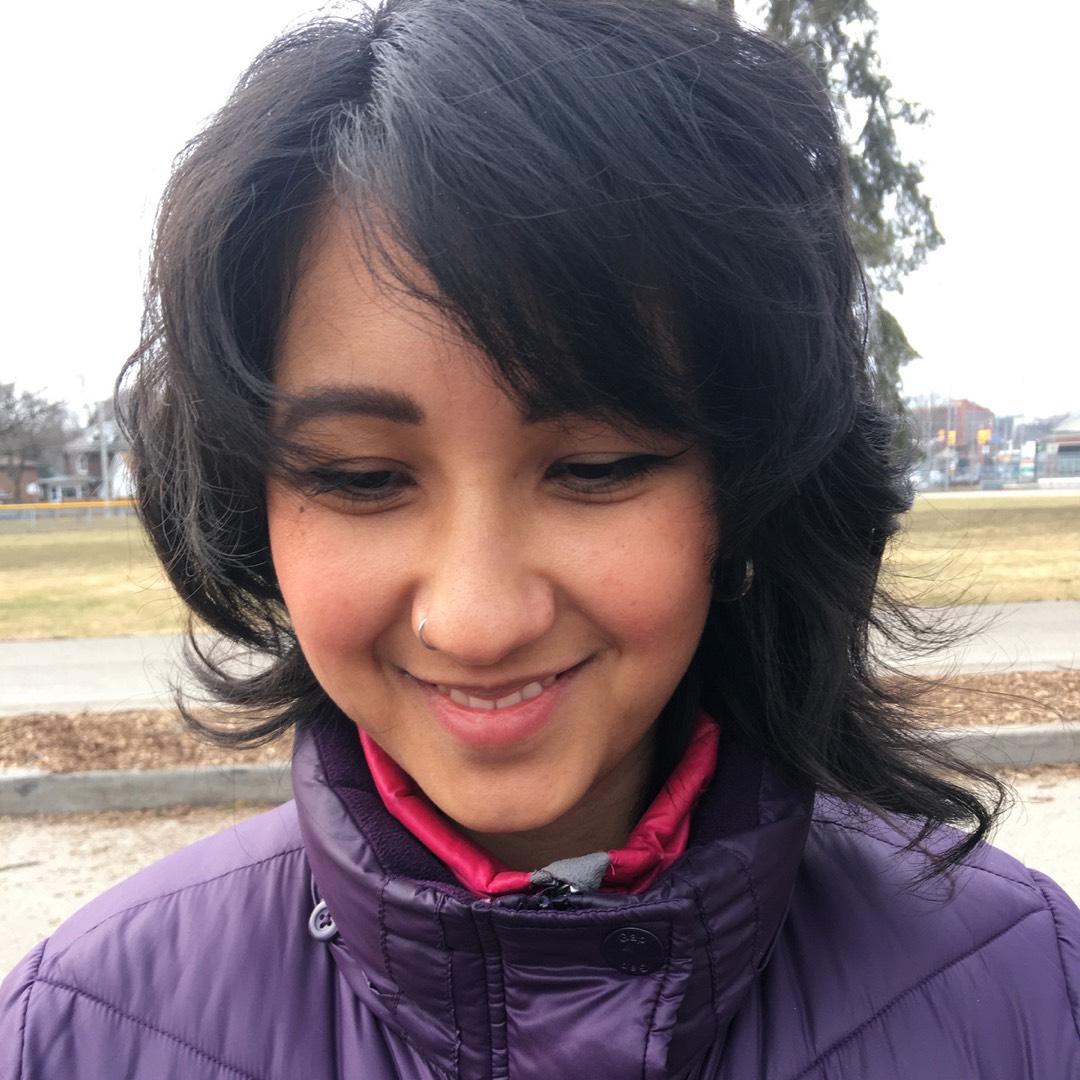 annais linares is a musician and multimedia social practice artist from the Coachella Valley, CA, interested in working alongside under-resourced communities in imagining and engaging ideas of collective future realities through improvisation, sound and play. Her most recent pursuits include studying at the University of Guelph as an MA student of the Critical Studies in Improvisation program, developing sound and body exploration workshops in her hometown, and helping facilitate community programming with the low-desert's Wyld Womxn Collective.
Slide 1
School of Theater; Acting, BFA1

Jeffrey Gibson is an actor of the stage. He is new to working with film but has recently completed his first CalArts short film called "The Tasty Reconciliation." An artist at heart. He has been newly introduced into Stage Management. Jeffrey has thus far Stage Managed three full-length productions. Some of his credits include Andrey in "Three Sisters," Alex in "The Little Dog Laughed," and Glacier in "OCTOPI WALL STREET," which premiered at the Hollywood Fringe Festival. He has experience with scare acting from doing work with Halloween Horror Nights in their maze GHOSTBUSTERS. Jeffrey loves to collect cool shirts, gamble, play chess, travel, and meet people from all around the world.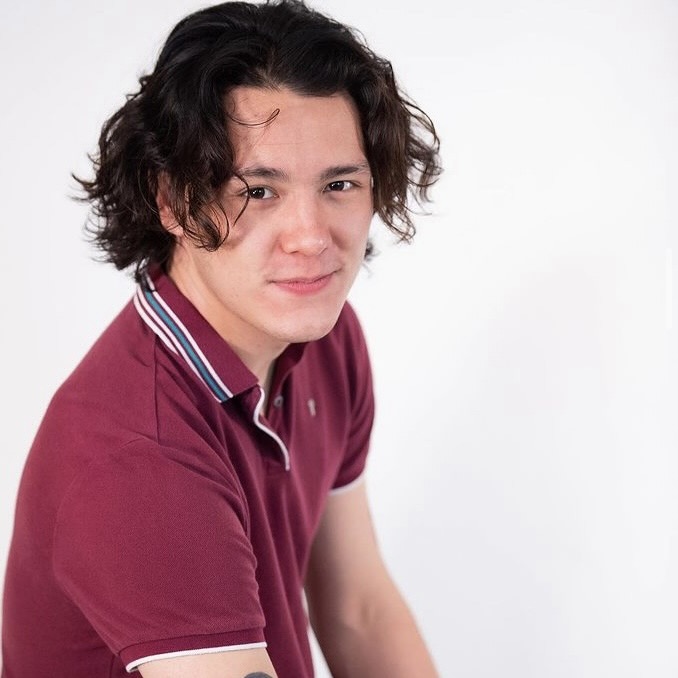 Slide 1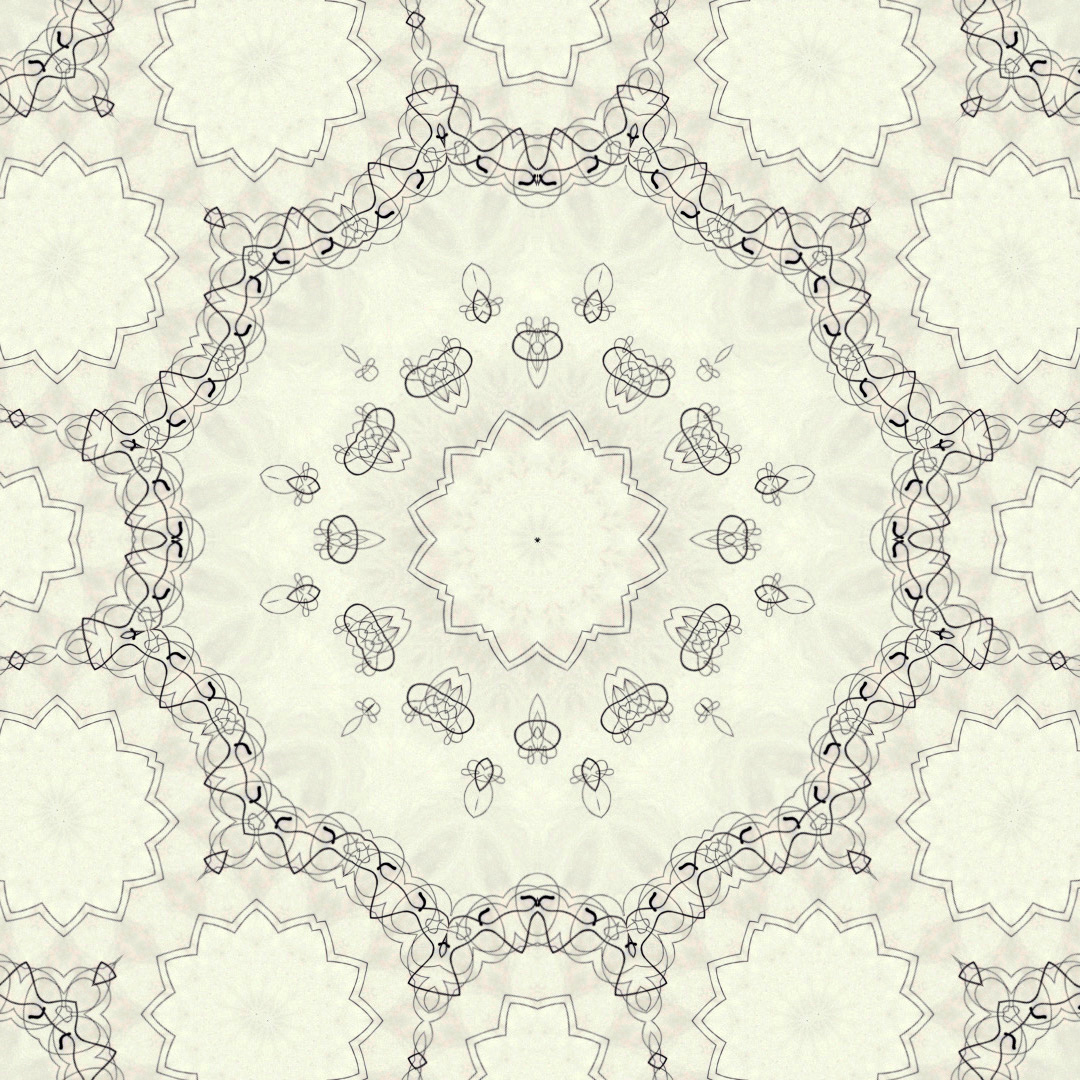 School of Art; Art, Creative Writing, and Integrated Media, MFA2
Jennie Park (Art & Creative Writing MFA '22) is an artist, writer and curator interested in interdisciplinarity, integrated approaches to healing and honesty, and structural social change. She contributes to Artillery and other arts publications, and her film and art works have received awards at the local and national level.
Slide 1
School of Theater; Alumnx

Kam Ying (Kamyi) Lee is a Los Angeles-based interdisciplinary artist, creative technologist, video engineer and designer who is interested in experimental uses of digital media for art installations, VR/AR and live performances. Kamyi explores the possibilities of how art can go beyond two dimensions and hopes to forge new relationships between humans and their surroundings by integrating different uses of technologies. In Spite of immersing herself in the Themed and Entertainment industry in her career, She has also showcased her creative visions both nationally and internationally in theater, dance and concerts. Kamyi is the founder of Macau-based creative design studio Atelier Cocorico and has a Master of Fine Arts in Interactive Media for Performance from the California Institute of the Arts. cocorico.mo
Slide 1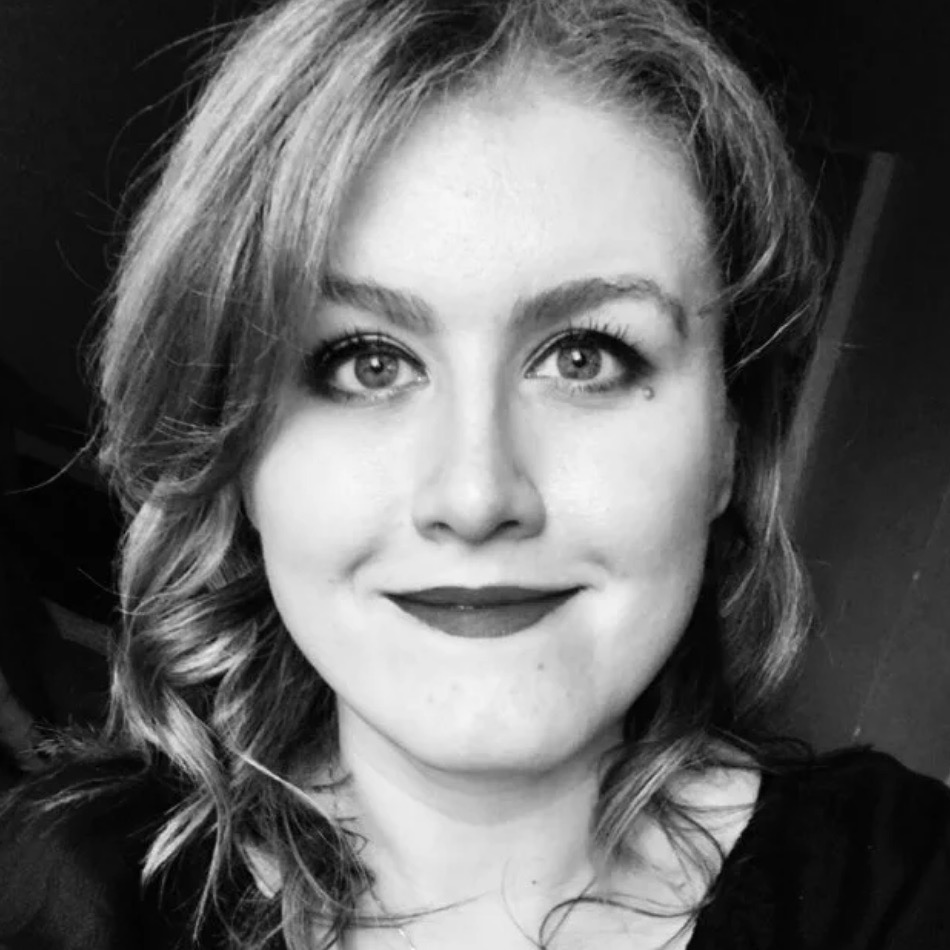 School of Theater; Interactive Media for Performance + Integrated Media, MFA3
Kathleen Fox is an interdisciplinary artist and multimedia designer who works in video design for live performance, VR, AR, game design, animation, and architectural projection. Her work explores empathy, grief, loneliness, memory in the digital age, and the importance of physicality and presence in virtual spaces. Kathleen has worked on and off-Broadway with the Richard Frankel Group, Audible, and most recently the HERE Art Center. Theatre credits include Cries and Whispers (Center for New Performance), King Lear (Walt Disney Modular Theatre), unCovered (Sharon Lund Theatre), and Bridges (Roy O. Disney Concert Hall). Kathleen is receiving her MFA in Interactive Media for Performance at the California Institute of the Arts with a specialization in Integrated Media.
Slide 1
School of Music; Music Technology + Digital Arts Minor, BFA4

Lani Guerrero is an East Los Angeles-born musician and audio engineer. She is currently a BFA candidate at California Institute of the Arts, majoring in Music Technology and minoring in Digital Arts.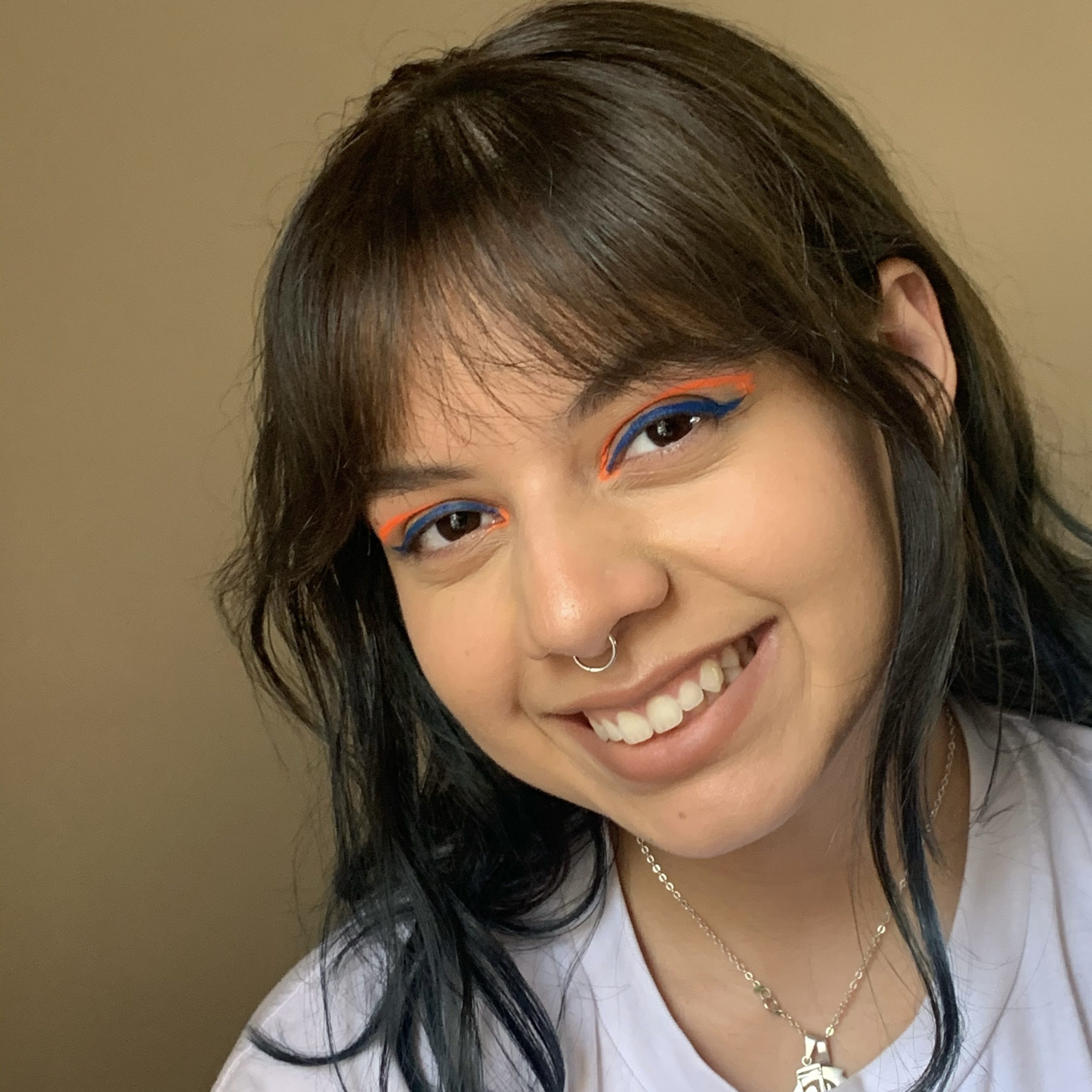 Slide 1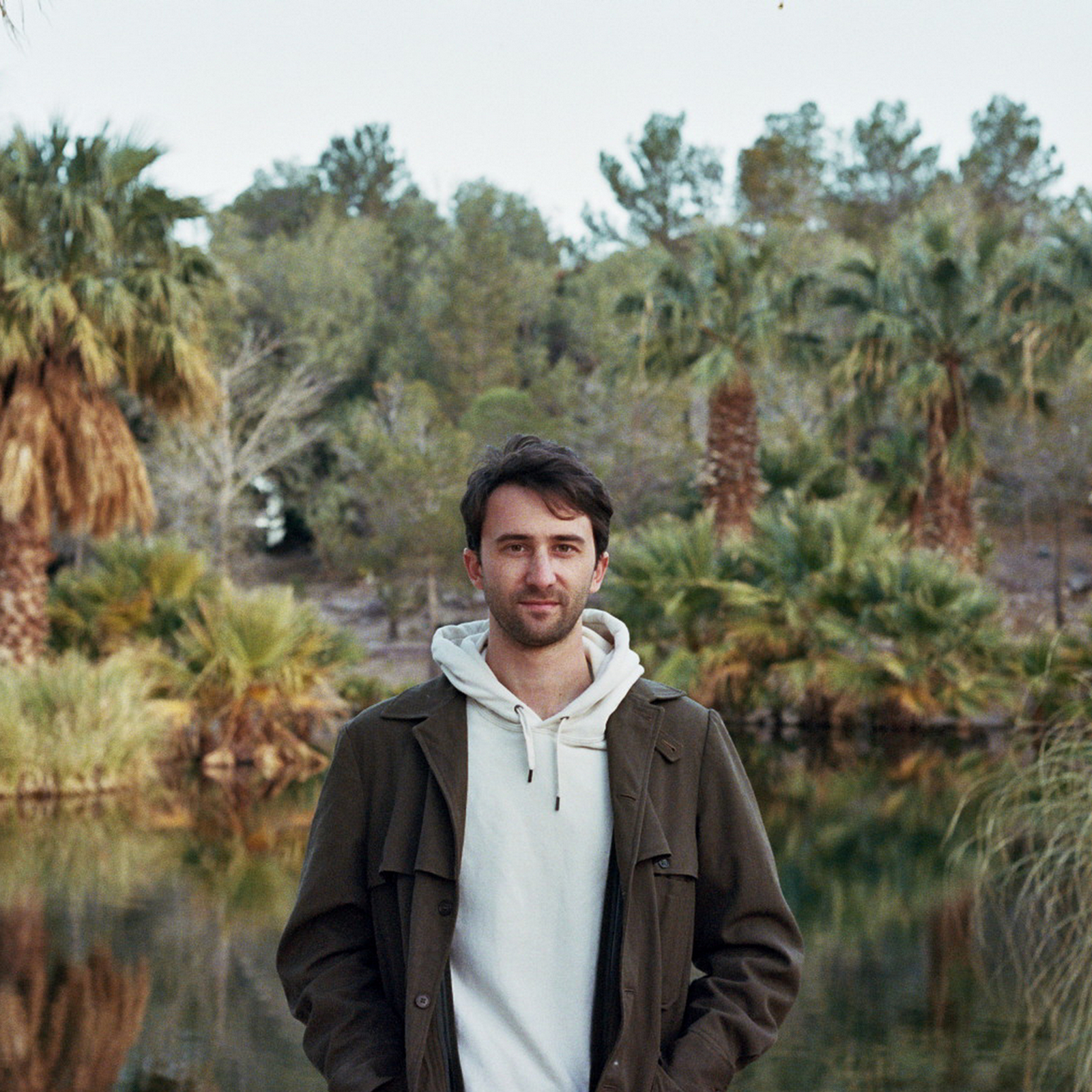 School of Music; Performer-Composer, MFA2

Levi Gillis is a saxophonist/composer/curator and sometimes multi-instrumentalist working at the intersection of Jazz, contemporary classical music and folk traditions. His music is mercurial, oscillating between popular and experimental music worlds. At the core is the searching ear, seeking out frequencies and forms that resonate deeply in both mind and body. Critics have called his music "fascinating" and full of "focused intensity" (KNKX) "summoning soulful, ear-worming melodies" (Seattle CityArts Magazine). Levihas toured the US extensively with his own groups Hunter Gather, The Sky Is a Suitcase and internationally with The Dip. He has worked closely with Wayne Horvitz and Robin Holcomb. As a curator, Levi led a longstanding partnership between the Seattle-based record label Table & Chairs and Vermillion Art Gallery and Bar, committed to giving a voice to creative sound artists from diverse backgrounds. In 2019, Levi was awarded the Artist Trust "GAP" grant to compose new works for saxophone. He holds a B.M. from the University of Washington and an M.F.A. from the California Institute of the Arts.
Slide 1
School of Dance; Dance, BFA3

To investigate the natural phenomena that occurs through my own unique perspective of imagery, darkness, curiosity, sensitivity, depth, and feeling. The work applies my innate curiosity to uncover the obvious within the world around me, and to create a paradox between perceptions of reality and the imaginary, as if the two are one and the same.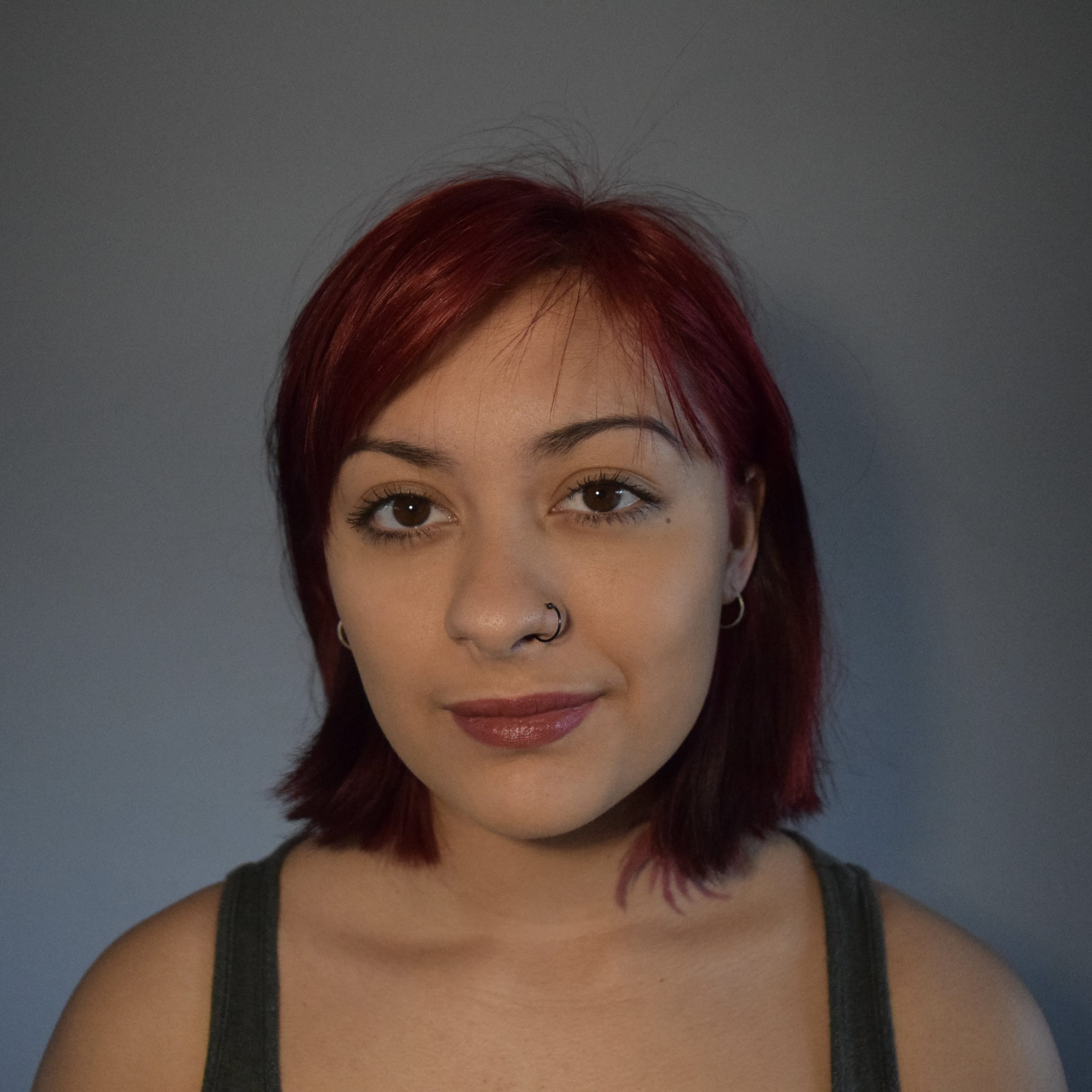 Slide 1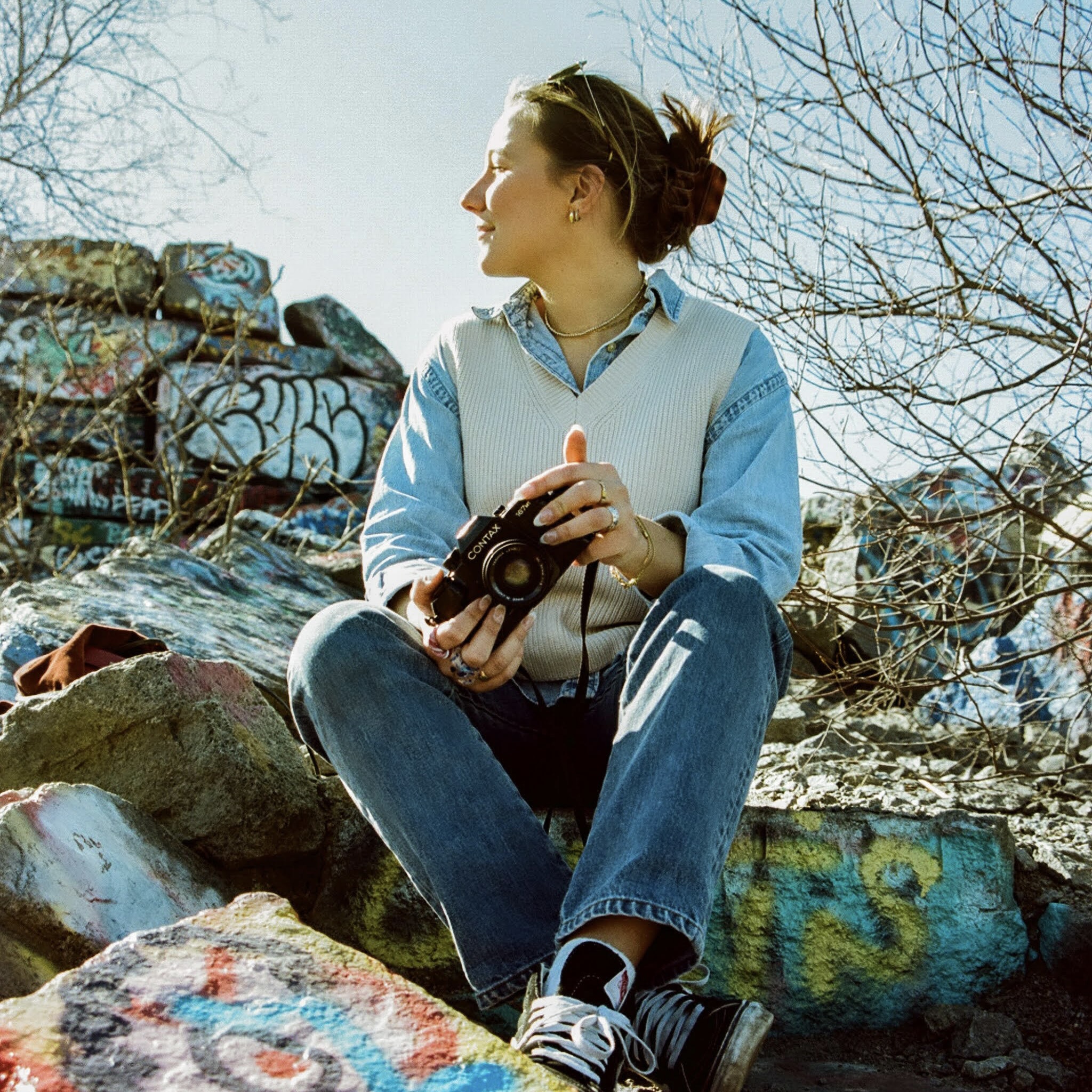 School of Art; Graphic Design, MFA1

Louise-Audrey graduated Northeastern University in May 2020 with a Bachelor of Science in Business Administration. She started her MFA in Graphic Design at CalArts this past fall, and has greatly enjoyed getting to know her cohort, professors, the most efficient way to Zoom and design at the same time, and is so excited to be on campus next year! Some of her favorite things include baking, vintage finds, photography, embroidery, and of course, her dog, Indy.
Slide 1
School of Dance, Dance, BFA2
Madeline Wray was raised in Ontario, Canada where she began her dancing career at the age of 3. In 2014 she was admitted into the pre-professional program at the Quinte Ballet School of Canada where she trained extensively in the ballet technique for two years. Afterward, she auditioned and performed in the Nutcracker by Ballet Jorgen Canada and during the summer she danced within Alvin Ailey, studying the Horton technique. From there she was accepted into New York Cities Joffrey Ballet school's jazz and contemporary program where she performed works by Angelica Stiskin, Jacklin Walsh, Akira Uchida, Bradley Shelver and Turk Lewis.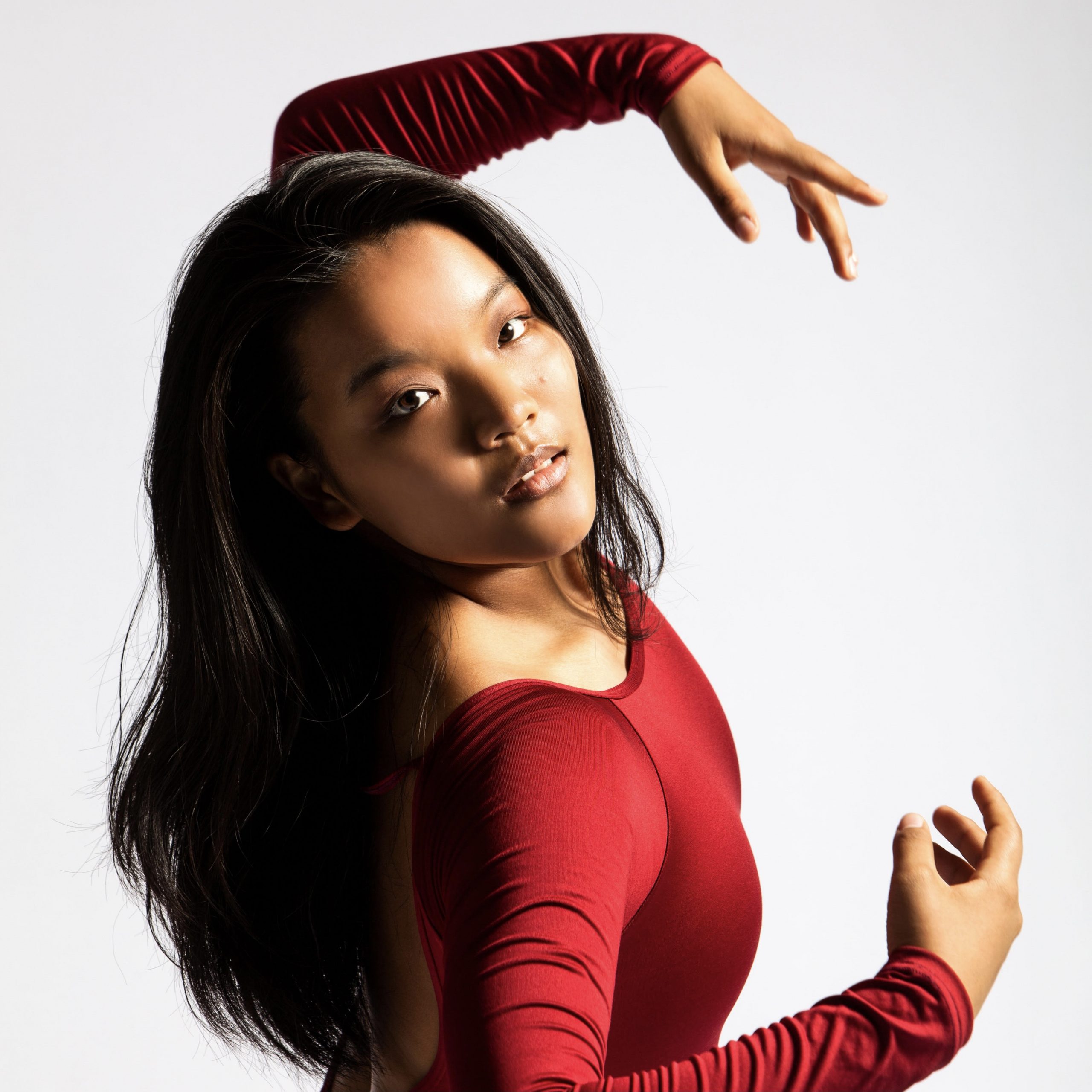 Slide 1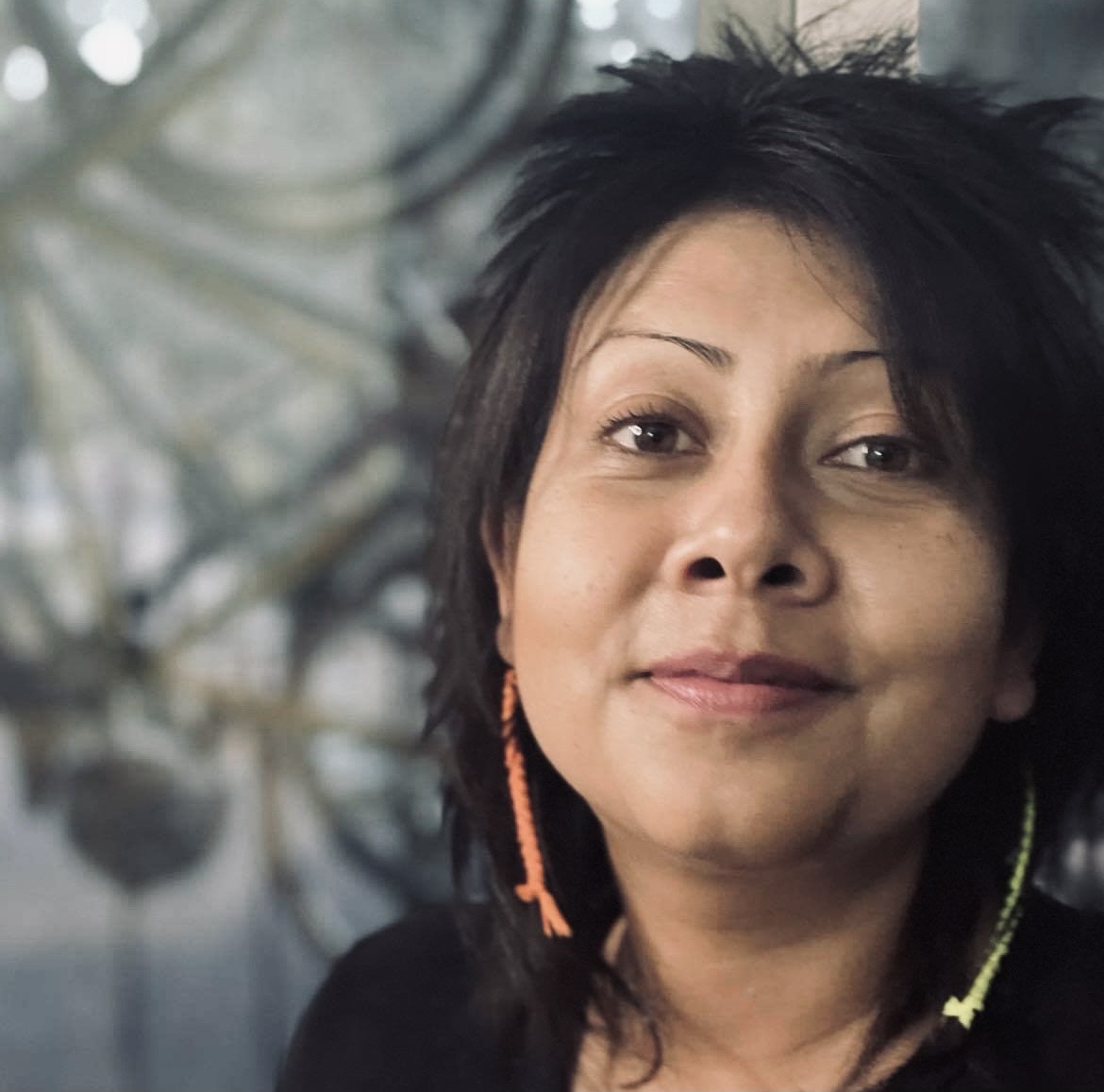 Mahedi Anjuman is on a journey to find her true artistic self through a contemporary avant-garde way. Currently, she is practicing interdisciplinary art and studying in the Master of Fine Arts at the California Institute of the Arts in Santa Clarita, California.She was born in Bangladesh, the land of the mystics. So, while the school taught her contemporary art forms, nature taught her mysticism. After completing the Bachelor of Fine Arts in Drawing and Painting from the Faculty of Fine Arts, University of Dhaka, she was selected to participate in a contextual art event "OGCJM2012 (Only God Can Judge Me)," the complimentary/parallel exhibition of Dhaka Art Summit. She has always been very inspired by Joseph Beuys' statement, "everything is art, and everybody is an artist." In 2012 her artwork was selected in a group exhibition to represent Bangladeshi contemporary art in 'OPEN 15' (International Contemporary Sculpture and Installation Exhibition) in Italy with artist Yoko Ono. She explored European contemporary art museums and saw original artworks of renowned contemporary artists in Italy, Paris, Germany, and the United States. In 2013 and 2018 she participated in the artist residency program with the Transart Institute and Picture Berlin in Germany. She is very involved in the conceptual/contextual art process and her curiosity about the fundamental connection and communication between humans.
Slide 1
School of Music; Music Technology, BFA3

Max Fishman is a Los Angeles-based musician, producer and software engineer. He is currently a student in the Music Technology Program.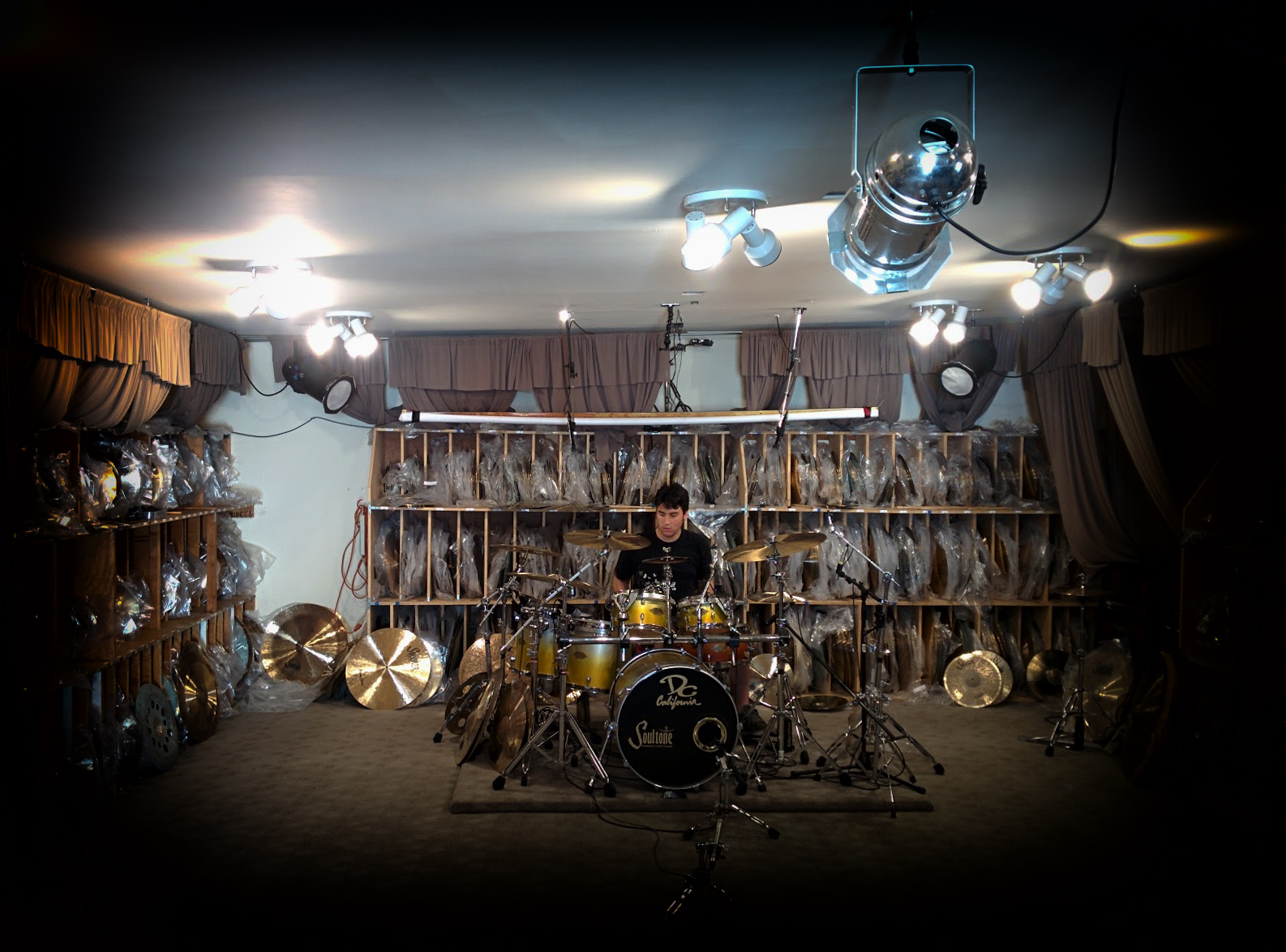 Slide 1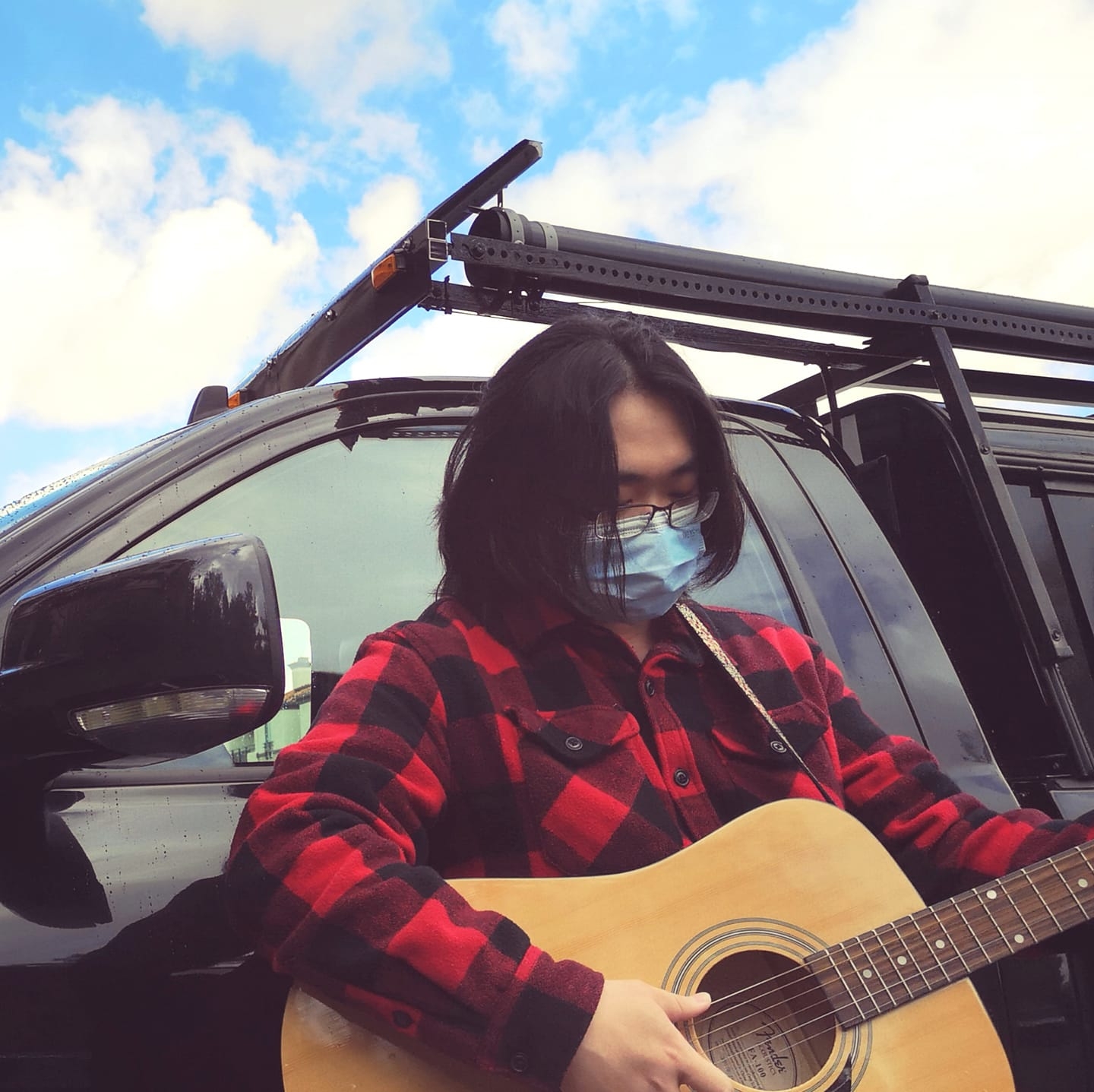 School of Theater; Alumnx

Meisen Hu is a Video Game Developer, 3D Artist/Hard Surface Modeler, Stop-motion Animation Production Designer and Prop & Set Fabricator. He has extensive experience in mixed media fine arts, fabrication as well as 3D modeling for video games and computer generated imageries (CGI). He is also a Member of the Santa Clarita Artist Association and the California chapter of the American Ram Club. He enjoys camping, fishing and offroading on the weekends and he is currently pursuing his passion within the digital entertainment/virtual experience industry while moving back to his personal fine arts and music practices.
Slide 1
School of Theater; Interactive Media for Performance + Integrated Media, MFA1

Natalie Nicholas is a nonbinary, multimedia performance artist living in Koreatown, Los Angeles. Using quirk and playful perversity, Nicholas builds experiences that encourage unrepressed expressivity and divine authenticity. In Nicholas' art and life, they have always gravitated towards the people, places, and things that seem strange to others. Always pushing back on society's view of normalcy, Nicholas' work is both spectacle and heart. An aspiration towards the unknown and away from the quicksand of comfort. Nicholas has worked in the Film and Television industry as a SFX Makeup Artist and Costume Designer for the past five years. They are now pursuing an MFA at CalArts with a métier in Interactive Media for Performance and a concentration in Integrated Media.